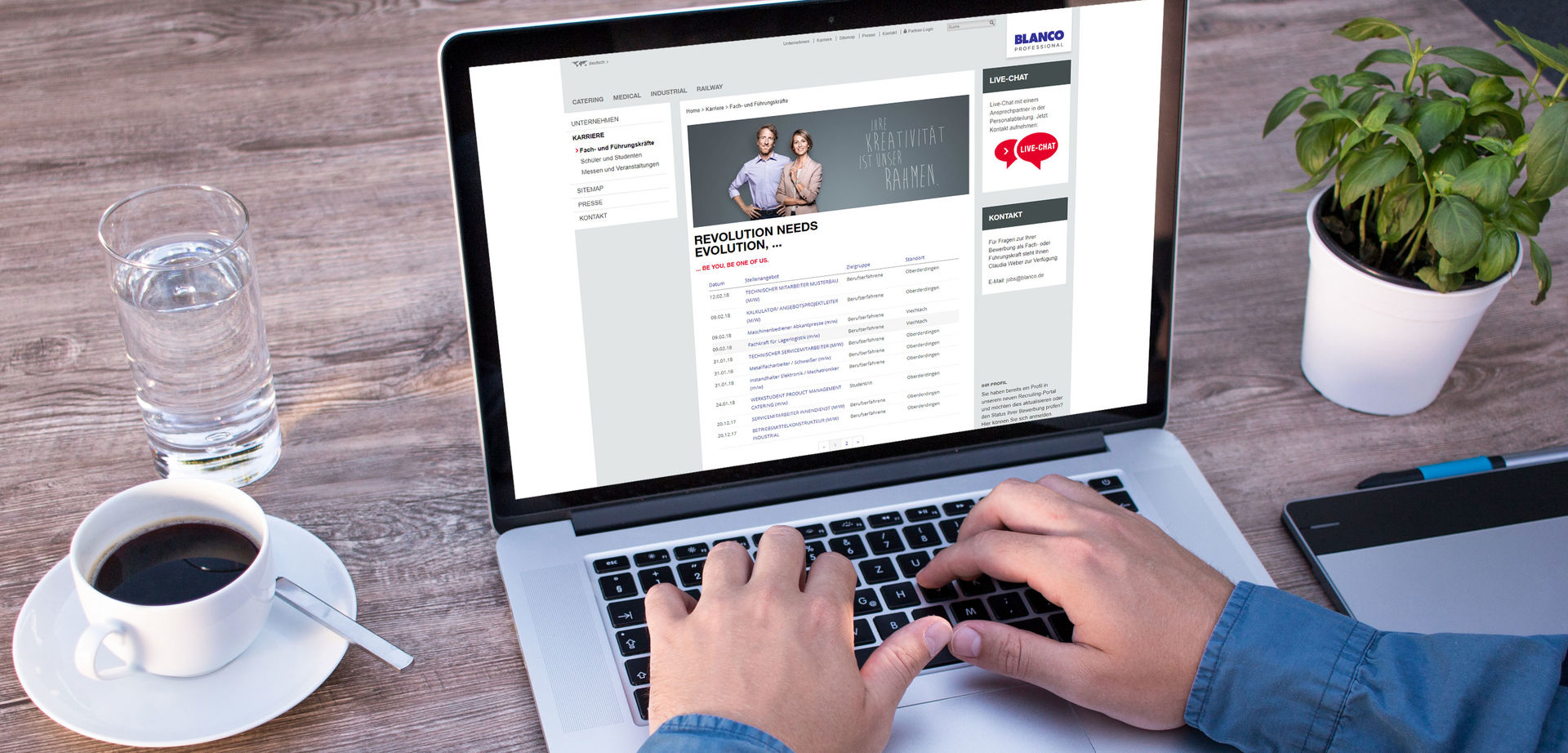 Integration of the SAP HR module
Job advertisements from SAP HR can be displayed easily and simply on the website. This ensures the always up-to-date display of all vacancies on the website, without the need for duplicate data storage in the CMS.
The Task
Job opportunities are often managed in SAP HR. To display them on the website without having to create them in the CMS, the SAP HR module can be integrated into CONTENS. This means that all vacancies from SAP HR are automatically published on the website.
The Solution
Corporate websites are often the first contact with new employees. Interested parties will find important information about the company and vacancies.
Because vacancies in companies are usually managed with specific tools, they often need to be prepared for the site and recreated. This leads to additional collection of content for the website as well as possible errors in the transfer of the data. The link between the SAP HR module and the CONTENS Web Content Management System shows that this can also be improved.
By integrating SAP HR with the help of a SOAP web service, job vacancies are made available for publication and published in the corporate design of the website. The contents correspond to the profiles that are created and maintained in SAP HR. This eliminates the duplication of the same content in different systems, which considerably reduces the maintenance effort. Visitors to the website have the opportunity to filter job offers by position and location. The filter options are also imported from SAP HR and automatically synchronized.
Interested people who want to apply can reach the online application system via a link with the appropriate job ID. This ensures that applications are correctly assigned to the respective job offers.
The connection of SAP HR to CONTENS reduces the maintenance effort since job offers only have to be created once. Human resources employees continue to create vacancies in SAP HR, and they are automatically synchronized with the website. This ensures that all current vacancies are always available online.
In addition to SAP HR, data from other SAP modules can also be transferred and displayed on the website.
The Highlights
Integration of the SAP HR module into the CMS CONTENS
Reduced maintenance effort, since no duplicate data maintenance is required in the CMS
Reduced training because employees of the human resources department do not have to familiarize themselves with the CMS
Always up to date job offers online
Filter option on the website
Data held in the HR department in SAP